Which document for which sport?
Does my triathlon license work for a running competition? A certificate of no Will a contraindication to playing football be accepted for a half-marathon? Will "marathon in competition" be accepted for a marathon? Difficult to find your way around as an athlete... Dokeop offers a search engine to help you find your way around.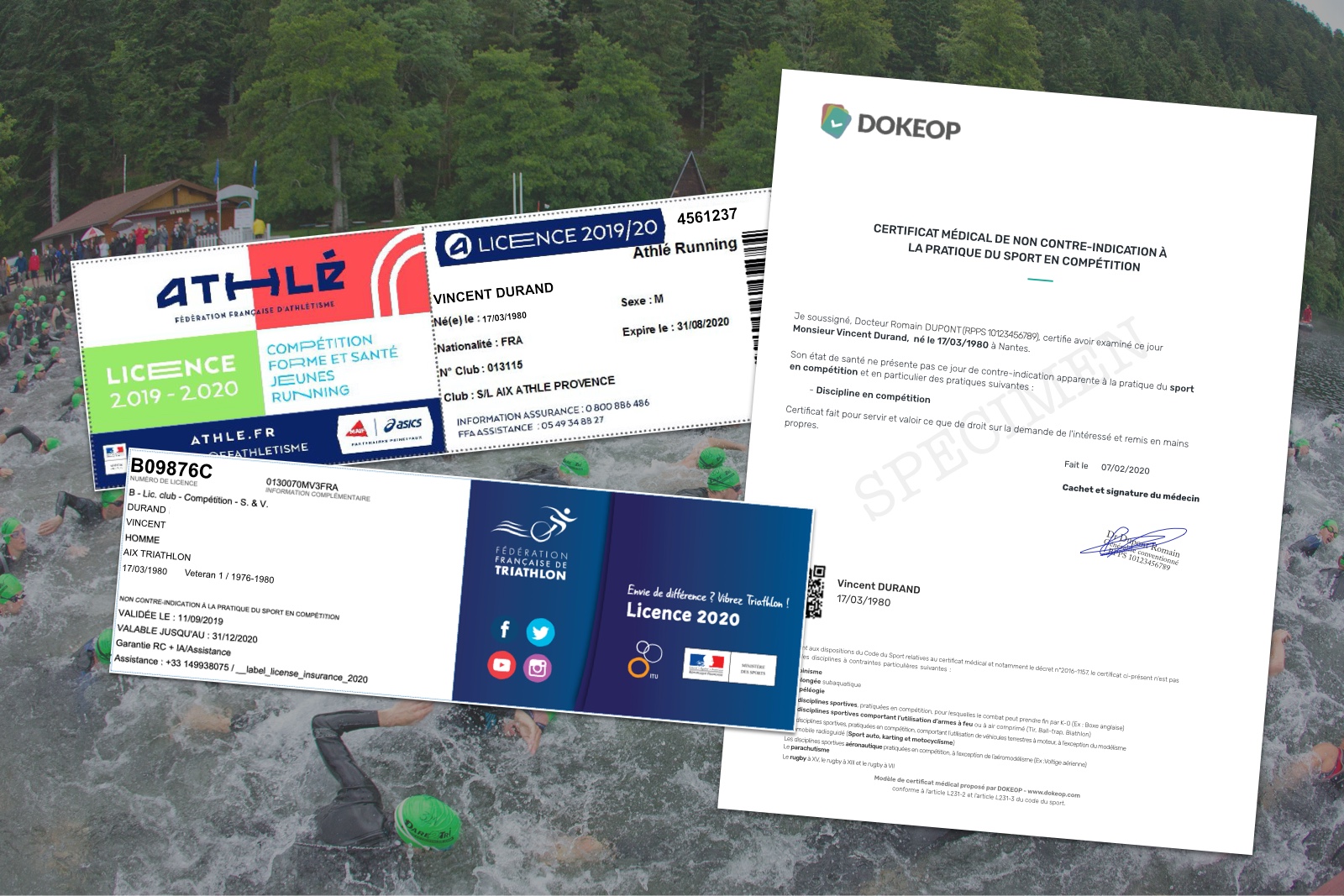 Search for a sport discipline
Depending on the discplines of which it has the delegation, a sports federation defines its own list of accepted documents and sometimes it's complicated to find your way around...
Use our search engine which will give you an exhaustive list of all the documents accepted for registration in a competition of the sporting discipline searched.